THE ULTIMATE 
RECOVERY + HYDRATING 
DRINK
Elite level coconut water packed with electrolytes, potassium and whey protein for superior recovery and hydration.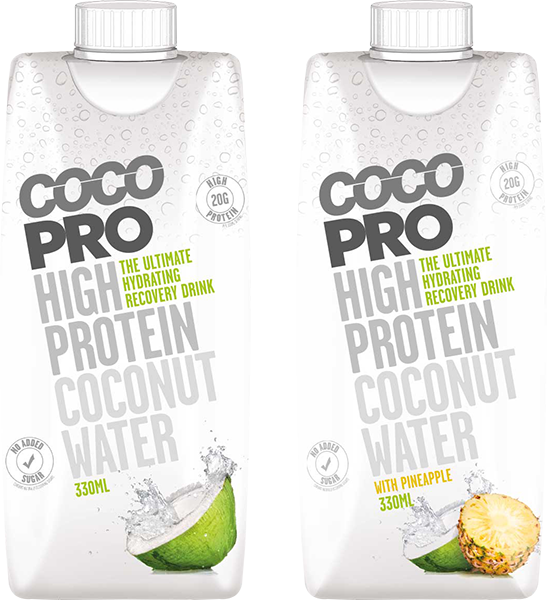 Exclusive supplier for France & Monaco!
CocoPro is the world's first high protein pure coconut water. The combination of pure coconut water and the gold standard of protein provides the ultimate fuel for your body when it needs it most. CocoPro also provides your daily need of vitamin C and contains no added sugar. Sweetened with natural ingredients. Available in two delicious and refreshing flavours, coconut flavour and pineapple flavor.